Here is the build card I received for my WC57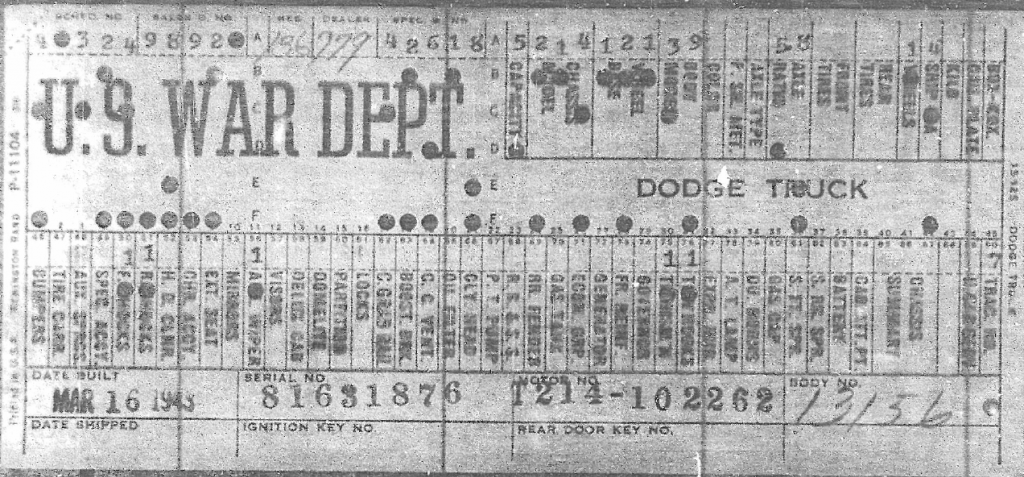 Obviously this build card describes an ambulance, body type 39 and 121" wheelbase. But it checks out with the number stamped on my WC57 frame in the correct place. I can not find any other number, or overstamped number on the frame, which is clearly not an ambulance frame...
Is it possible that the build card is in error? Has anyone else noticed any errors in build cards?