There haven't been any recent photos of early trucks posted lately so I thought I'd pitch in. I was out with the brush cutter today reclaiming various trucks from the advancing blackberries and uncovered my 1937 Chevrolet SWB cargo truck. It's in horrible condition but is still OD....well, rust and OD paint, and will be restorable only because there are two other 1937 Chevs here to pick parts from.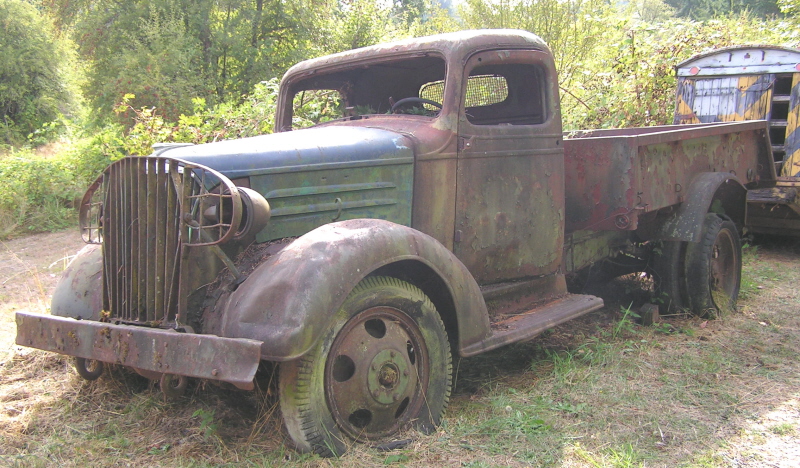 Even here in rainy Oregon, the rust isn't an issue for the unique military parts added to the basic 1 1/2ton 4X2 Chev chassis to make it GI. That's because EVERYTHING added is at least 1/8" thick steel or heavier. It would take another 70 years for something to actually rust away. The truck is very complete including virtually all of the military bits, rear window screen, cargo bed, front bumper, tow hooks, brush guard, pintle hook, rear channel and wood bumperettes, shock absorbers, heavy springs. and the unique cast iron vertical spare tire carrier behind the cab.
Tailgate, bumperettes, and pintle hook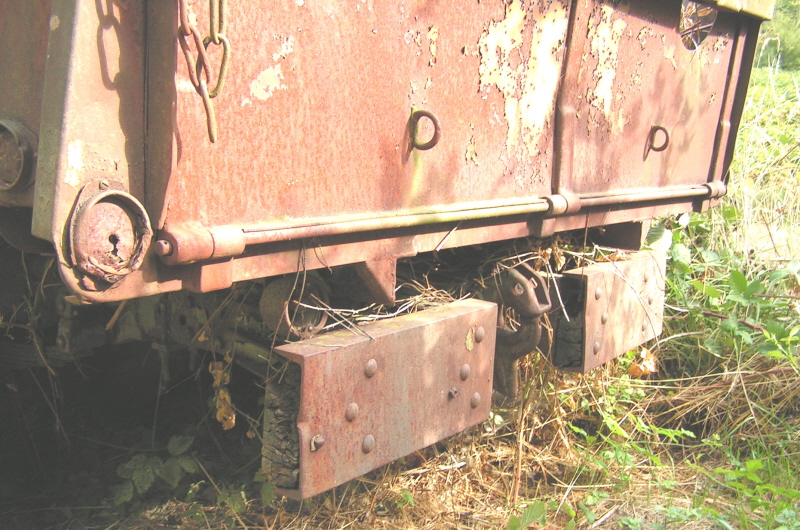 Cast spare tire mount. The loops that act as pockets for the one-piece steam bent oak top bows are angled slightly at the front and rear and give these trucks a sort of "conestoga wagon" look with the canvas on.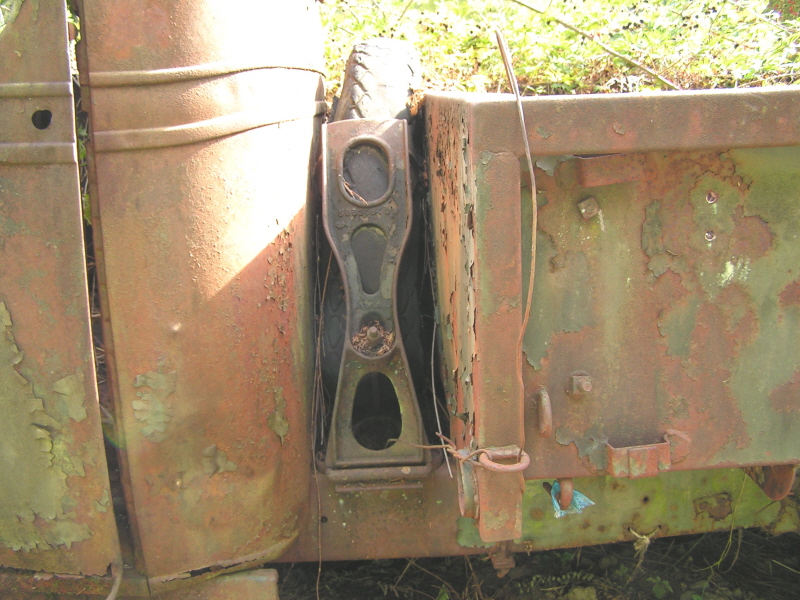 Very large front tow hooks appear like big horned sheep horns under the bumper.