I bought a rebuild kit and it arrived.
It looks like this.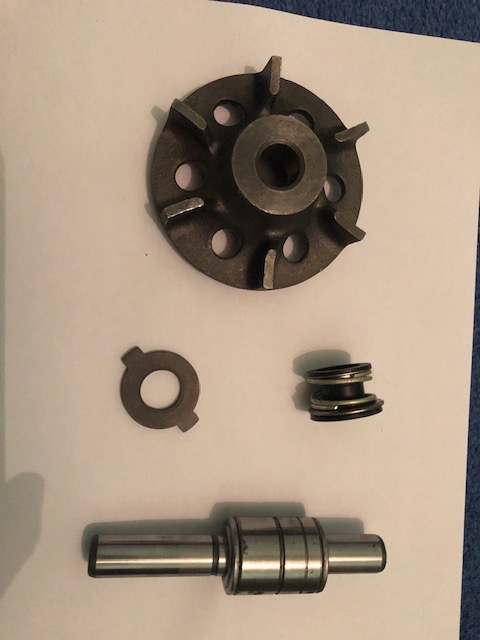 When i dismantled my water pump, it has a spindle with 2 'blades' on the end and 2 bronze bushes inside the pump housing.
The 2 kits dont look interchangeable to me. Specifically:
1. the front of the new spindle is 0.1 of an inch wider than the old one (i could widen the hole in the pulley mount)
2. The new impeller is significantly thicker than the old 2 bladed affair so i am not sure i will be able to refit the pump backplate
The seller says that there were 2 types of repair kit and although not stated, implies they were interchangeable.
Any thoughts?
Thanks