Adam in Wa

Technician 4th Grade

Posts: 82
Joined: Wed Mar 14, 2018 12:04 am
My garage: 48 Power Wagon
42 WC53
Just kidding; going to have to make four new ones.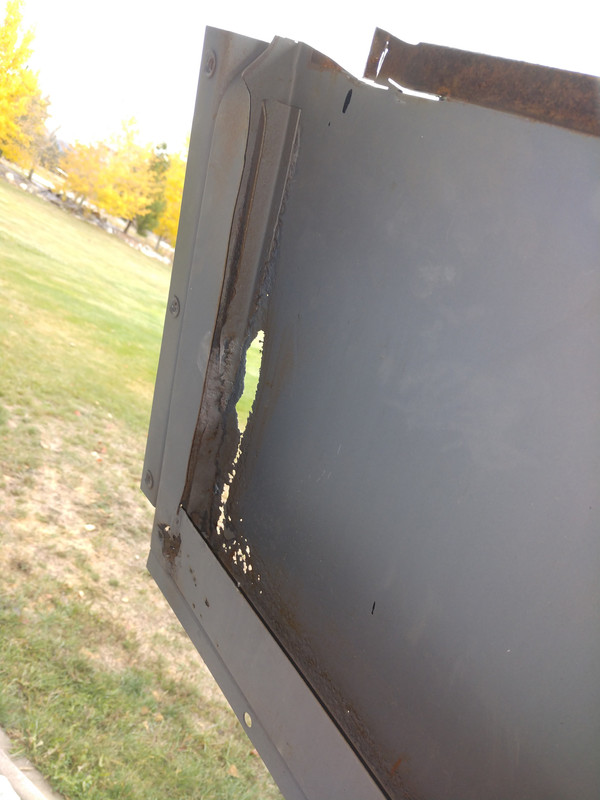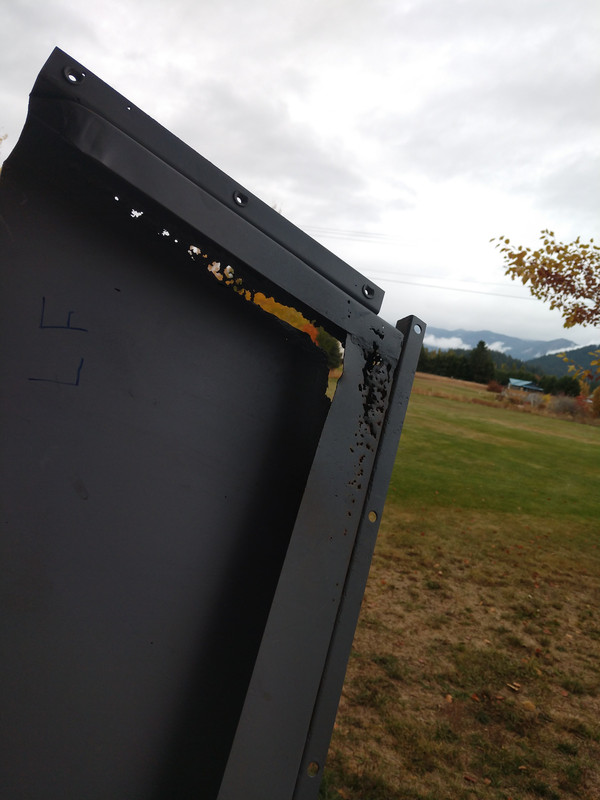 Last edited by
Adam in Wa
on Fri Oct 18, 2019 8:14 am, edited 2 times in total.
Gordon_M

Lieutenant General

Posts: 2733
Joined: Wed Mar 08, 2006 3:43 pm
Location: Falkirk, Central Scotland
Better than some I've seen - you have all the structure and the captive fittings.
When you make the new ones, prime, paint, and seal them, then line the bottom with putty formed into a little channel to the drain point.
When you get to the drain hoses, the originals were too short and finished inside the double skin, so extend them a bit so anything that drains come out of the hose below the level of any sheet metal.
Of course if you live in a desert, just put those ones back ...
Gordon, in Scotland

( Now officially given up on any form of politics )
zepher11

Technical Sergeant

Posts: 1225
Joined: Sat Aug 04, 2012 5:09 pm
Location: Northern, Northern CalifornIA
I know the drill well. I had to make four for my Carryall project as well.
Worse was what was behind the window boxes. Nice stuff to hold the moisture and time release it for the ultimate in rust creation:
Not too bad to form up some new ones. A little engineering to make the multiple bends for the sides and bottoms for me. One thing is is that I wish I would have used a thinner gauge sheet metal. I think I over killed on the thickness. Overall, the best part of this project was the excuse to get a metal brake:
All back in now:
Have fun!
Zeph

"Why wasn't I born a 4F instead of good looking?" ...(The Story of GI Joe)
Adam in Wa

Technician 4th Grade

Posts: 82
Joined: Wed Mar 14, 2018 12:04 am
My garage: 48 Power Wagon
42 WC53
Nice work Zepher! And thanks Gordon for the suggestions. I will certainly incorporate your ideas.

I do not have a sheet metal brake, so my plan is to weld 1.75 channel together, tack in the window guides, and cover the open back with another piece of sheet metal. I found that 1.75 od, 16 gauge, square tubing has an id of 1.620; the original width of the window box channel is 1.625, so I will be giving up .005 thou. I will be cutting one wall out of the tubing to make the channel, and reusing the side brackets.

I will post some pics when I build them.