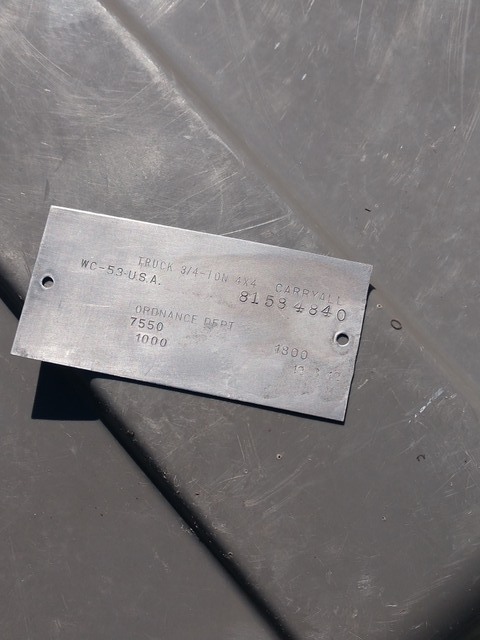 I cleaned up my glove box data tag using an electrolytic derusting process; it was kind of rusty in spots, but came out very clean. Some of the numbers were very lightly stamped and I am thinking about just clear coating it because paint will probably hide some of the faint numbers; besides the other data tags are/will be unpainted.
The other tags on my glove box door were missing so I looked at the manual to see what else should be there... the manual shows the I.d. Data tag on the lower left side of the door, but mine was on the top right. Still riveted into place... at least the numbers match. Was there a production change regarding the tag placement?
And thanks to Lang for the photo posting info!