dashtp40

Corporal

Posts: 62
Joined: Sun Oct 23, 2011 3:11 pm
My garage: WC-3
Location: fly over country USA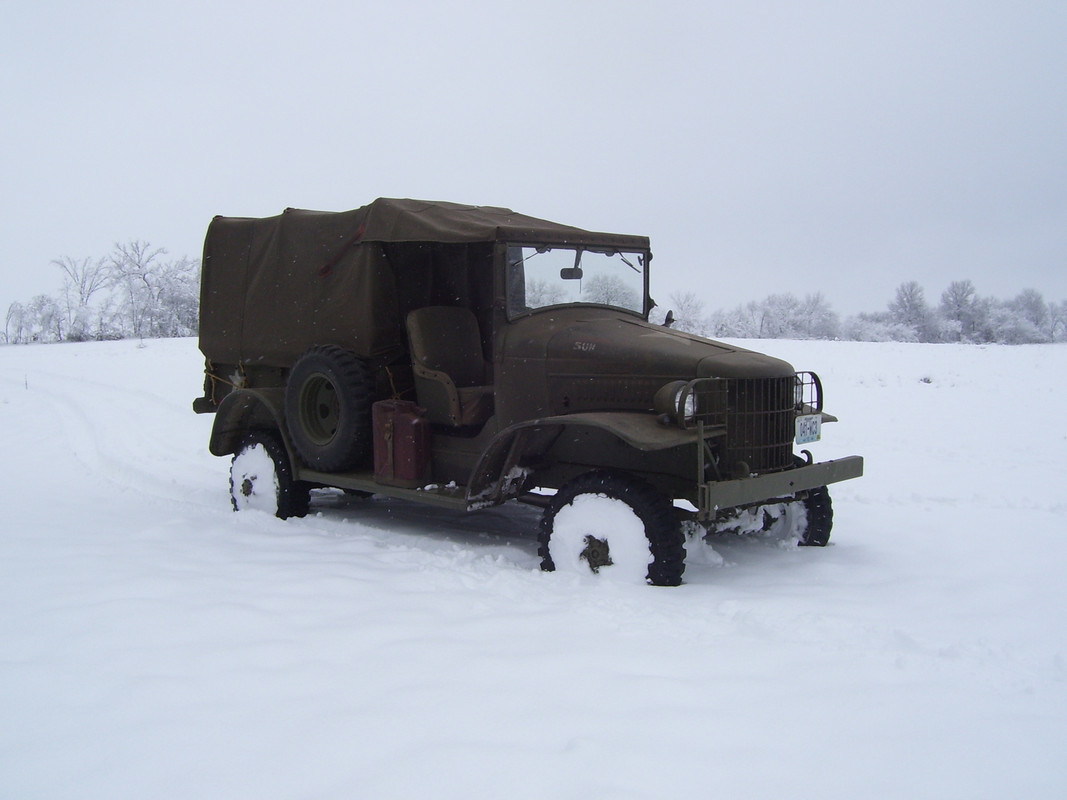 Last edited by
dashtp40
on Sat Apr 13, 2019 8:17 am, edited 1 time in total.
Lang

Sergeant

Posts: 135
Joined: Sat Apr 22, 2006 3:26 am
Location: Brisbane, Australia
Looks like you missed the flashing bar between the brackets with your pointer when you clicked.

Lang
dashtp40

Corporal

Posts: 62
Joined: Sun Oct 23, 2011 3:11 pm
My garage: WC-3
Location: fly over country USA
Thanks Lang, it worked that time. Sure can't be ham handed with the pointer as you said!
Steve
Vista52

Lieutenant General

Posts: 1700
Joined: Mon Oct 02, 2006 2:25 pm
Location: San Diego California US of A
I really like the combination of colors of the paint and tarp. Really nice Steve.
Coming together is a Beginning...Keeping together is Progress...Working together is Success.
Be Yourself, Everyone else is Taken...Oscar Wilde
A POW is a man who tries to kill you and fails, and then asks you not to kill him...WSC
dashtp40

Corporal

Posts: 62
Joined: Sun Oct 23, 2011 3:11 pm
My garage: WC-3
Location: fly over country USA
Thanks Vista, all of the sheet metal has the original paint, we decided to leave it that way since all of the markings were visible, we wipe it down with WD40 once or twice a year, kind of brings the color out. This truck has been in the family since 1946.
Steve
Lang

Sergeant

Posts: 135
Joined: Sat Apr 22, 2006 3:26 am
Location: Brisbane, Australia
dashtp40

Corporal

Posts: 62
Joined: Sun Oct 23, 2011 3:11 pm
My garage: WC-3
Location: fly over country USA
Thanks Lang, it was about 20 degrees F that day so the drive was short.
Steve
wc 9 and 12 owner

Lieutenant General

Posts: 1383
Joined: Tue Aug 01, 2006 7:37 am
My garage: current owner of a WC 9, WC 12, 2 K38s, USMC Willys MB Holden Ambulance, 1943 USMC Willys NOM 12 radio jeep ,wc 27, Cushman package kar, m6 bomb truck, m5 bomb trailer, m1 bomb truck, Ben hur trailer and a few more things
Location: Atascadero CA
Looks good. Surprised the original paint is so nice
All right they're on our left they're on our right they're in front of us they're behind us they can't get away this time
General Chesty Puller
dashtp40

Corporal

Posts: 62
Joined: Sun Oct 23, 2011 3:11 pm
My garage: WC-3
Location: fly over country USA
The truck was always stored inside when it was used around the farm, and also after it was parked from mechanical issues in the late 1960's. The paint had turned a tan color from age but WD-40 sure changed the look of it. I am fortunate to have one in good condition to work with.
Steve