Alxj64

Sergeant

Posts: 134
Joined: Thu May 17, 2012 8:55 am
My garage: 1942 WC53
Location: Chesapeake, Va
This woman is standing in the way of a perfectly nice truck!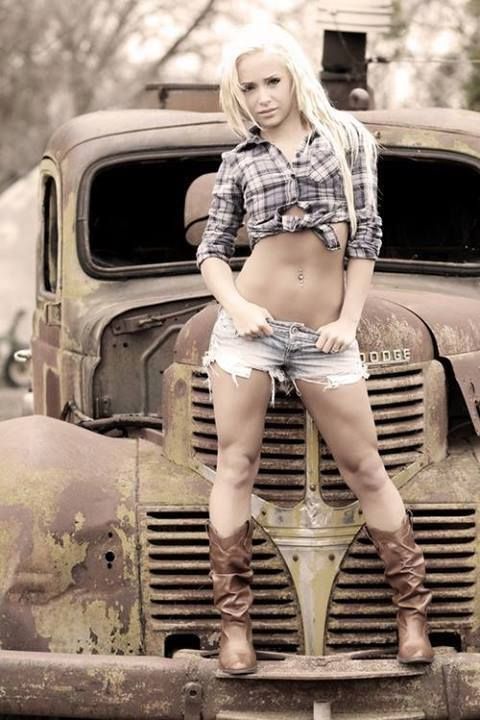 '42 WC53
Gordon_M

Lieutenant General

Posts: 2798
Joined: Wed Mar 08, 2006 3:43 pm
Location: Falkirk, Central Scotland
1939 TF 1.5 ton 4 x 2 civilian type, though the standard vehicle was bought by the army, and probably the Civilian Conservation Corps too.
That particular truck probably wasn't on an army contract, as it has the California headlight mount so will be an LA plant build, but may well have been impressed to service as that does look like OD. Nice truck - would fix.
What do you mean I should get out more ? ......
Gordon, in Scotland

( Now officially given up on any form of politics )
gyknot

Technician 3rd Grade

Posts: 293
Joined: Sat Feb 16, 2008 6:14 am
My garage: '41 dodge wc-1
'45 IHC m5h6
Location: Deer Park, Washington
After looking at the picture again, you're right. There is a dodge truck back there.
philb

Technician 4th Grade

Posts: 82
Joined: Tue May 19, 2009 12:29 am
My garage: 1937 Quartermaster Cart
WC12
WC21
1941 Slat Grill
1942 GPW
1943 Ben Hur
1944 Converto Dump
Location: Southeast GA
My Dodges don't have hood ornaments like that.....
motto

Technical Sergeant

Posts: 1037
Joined: Sat Apr 17, 2010 4:25 am
My garage: Harley Davidson 42WLA, Dodge WC63, Dodge WC57, Chevrolet 1-1/2 ton 4x4. Originally an Earth Borer, Pole Setter. Drilling rig gone and truck now mounts a #7 Set Lifting Frame. i.e.: Light Wrecker.
Location: 70km from Melbourne Australia
These boots were made for walking!

David